In Crisis, Call 1-800-836-6010
Suicide Prevention in Westmoreland County PA

OR
Call or Text 988
National Suicide & Crisis Lifeline
If you are in crisis or know someone in crisis - GET HELP

Celebration of Life
Wednesday December 6th, 2023
Please join Ray of Hope for dinner and a celebration of your loved one. Ray of Hope is hosting a Celebration of Life Event that will be held at Giannilli's II Restaurant in Greenburg, Wednesday December 6th, 2023 from 6PM-9PM. This event is dedicated to those who have lost loved ones to suicide and to honor the lives we have lost.
We know that the holidays are particularly difficult for those experiencing the loss of a loved one to suicide. Ray of Hope feels a deep sense of responsibility to the loss survivors in Westmoreland County. This event is intended to bring comfort to families, as well as provide a way to celebrate the lives of those lost.
Please plan to bring a photo of your loved one to the event. Be sure to write 2-3 sentences about your loved one. This will be incorporated into the evening's celebration.
Eventbrite Registration: https://www.eventbrite.com/e/celebration-of-life-tickets-733059700297?aff=oddtdtcreator
Ray of Hope Awards Two $1,000 Scholarships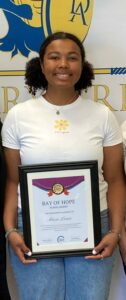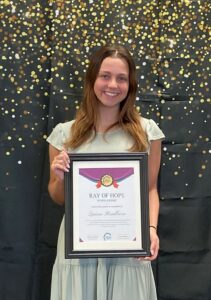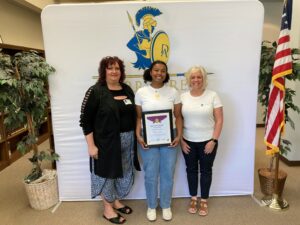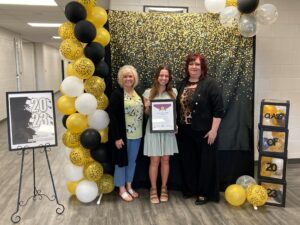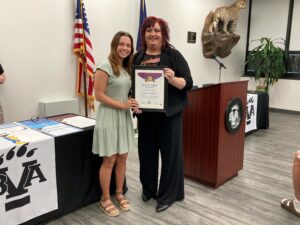 𝗥𝗮𝘆 𝗼𝗳 𝗛𝗼𝗽𝗲 𝘄𝗮𝘀 𝗵𝗼𝗻𝗼𝗿𝗲𝗱 𝘁𝗼 𝗽𝗿𝗲𝘀𝗲𝗻𝘁 𝘁𝗵𝗲 𝗙𝗶𝗿𝘀𝘁 𝗔𝗻𝗻𝘂𝗮𝗹 $𝟭,𝟬𝟬𝟬 𝗦𝗰𝗵𝗼𝗹𝗮𝗿𝘀𝗵𝗶𝗽 to two outstanding Westmoreland County graduating seniors this week! These young ladies were selected from over 50 applications submitted for the award. Mara Lewis and Quinn Bradburn so far surpassed expectations that the committee simply could not choose just one!
𝗠𝗮𝗿𝗮 𝗟𝗲𝘄𝗶𝘀, 𝗮 𝗴𝗿𝗮𝗱𝘂𝗮𝘁𝗲 𝗼𝗳 𝗗𝗲𝗿𝗿𝘆 𝗔𝗿𝗲𝗮 𝗛𝗶𝗴𝗵 𝗦𝗰𝗵𝗼𝗼𝗹, will be attending Georgetown University where she will be majoring in Psychology. She aspires to be a Clinical Psychologist.
𝗤𝘂𝗶𝗻𝗻 𝗕𝗿𝗮𝗱𝗯𝘂𝗿𝗻, 𝗮 𝗴𝗿𝗮𝗱𝘂𝗮𝘁𝗲 𝗼𝗳 𝗕𝗲𝗹𝗹𝗲 𝗩𝗲𝗿𝗻𝗼𝗻 𝗔𝗿𝗲𝗮 𝗛𝗶𝗴𝗵 𝗦𝗰𝗵𝗼𝗼𝗹, will be attending Penn State University where she also will be majoring in Psychology. She aspires to be a Child Psychologist.
Mara and Quinn were selected based on their academic excellence, wide array of extracurricular activities, volunteerism in their communities, and for the passion they have demonstrated for the Human Service Field.
Congratulations ladies from everyone here at Ray of Hope!
If You are in Crisis or Know Someone who is…
Need Help?  Call the Crisis Intervention Hotline at 1-800-836-6010.  Help is available 24 hours/day, 365 days/year.  You'll be connected with a trained counselor ready to assist you with issues of suicide, depression, and personal crisis.  Call 1-800-836-6010 now!
Ray of Hope Suicide Awareness and Prevention Task Force
Ray of Hope is Westmoreland County's Suicide Awareness and Prevention Task Force.  We believe suicide is preventable and that suicide prevention works.
Ray of Hope offers:
 Learn about our mission and more on the About Ray of Hope page.
Suicide Survivors Support
If you have lost someone to suicide, the support of your community and of other survivors is available for you. Anger, guilt, confusion, and forgetfulness are common responses to the loss of a loved one, and suicide can add its own unfortunate stigma.  Don't mourn alone; get the help you need to cope.
Visit our Survivors Support page to learn more.
Donate Today
Checks should be made payable to "MHA-RoH" and mailed to:
Ray of Hope
c/o Mental Health America of Southwestern PA
409 Coulter Avenue
Greensburg, PA 15601