On Friday, November 22nd, 2019, our biennial conference will be held at Westmoreland County Community College. The conference is held the day before International Survivors of Suicide Day, always just prior to Thanksgiving. The title is Making the Connection; Trauma, Addiction, Suicide.
We are currently seeking sponsors and exhibitors for the conference. Interested parties may submit the printable form found here, which also includes more information.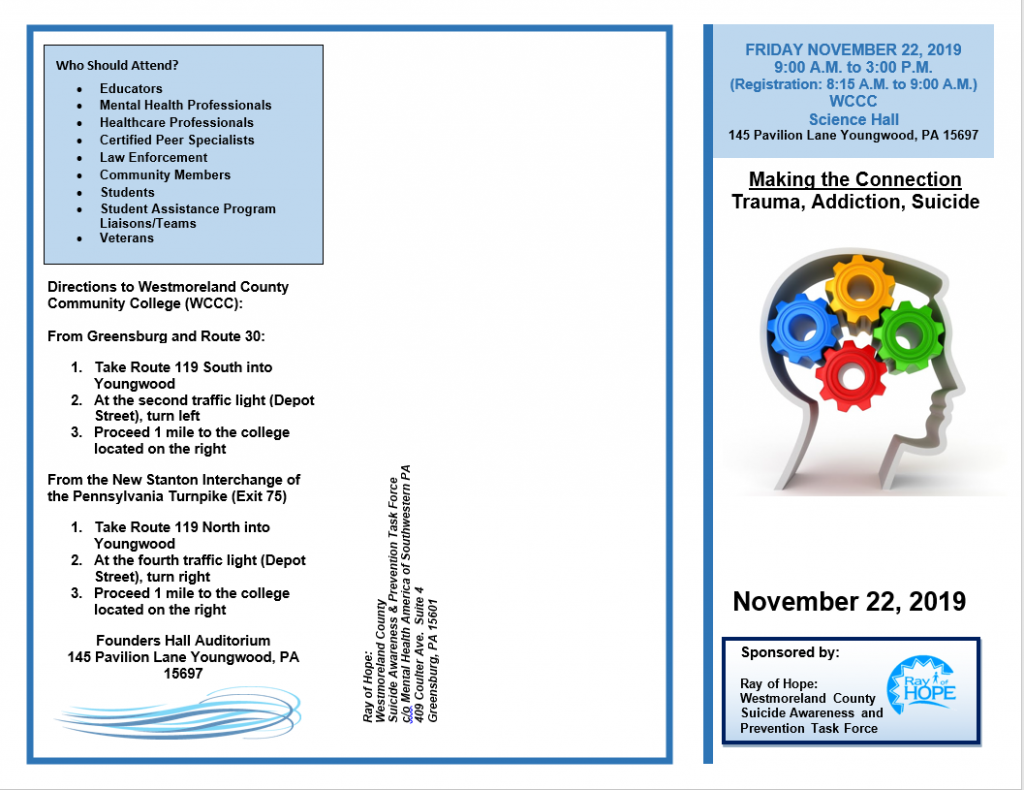 Registration forms are now available. A completed registration form is required in order to attend the conference. Please download and fill out our conference registration brochure which can be found here.
For questions, please contact Ray of Hope Coordinator Rachel Ravis at rravis@mhaswpa.org or 724-834-6351 ext. 128.